macrumors 6502
Original poster
Hi. I have an iBook G3 Snow a Dual Usb, and I bought a Motorola 7410 to upgrade it to. I also bought 512 MB RAM to get rid of the current 64 Mb RAM. I am also interested in buying a SuperDrive.
Here are my questions:
-How do I perform the upgrade from a G3 to a G4.. I've seen people do it, but it looks hard..
-What SuperDrive do I have to buy? Will
this
one work? It's from a G3. Or will this SuperDrive from a G4 work? Link
here
. Or will a Macbook SuperDrive work?
-Can I buy a 100 to 120 GB HDD to replace the current 30 GB HDD? If so, what are my requirements for a HDD? Size?
I bought OS X Tiger; it came, but I am going to install thru Target Disc Mode. I'm on Cheetah 10.0.3 right now. Wanted to know if I could install a superdrive/DVD drive.
I am planning on using it daily.
Here is the Motorola 7410 I bought.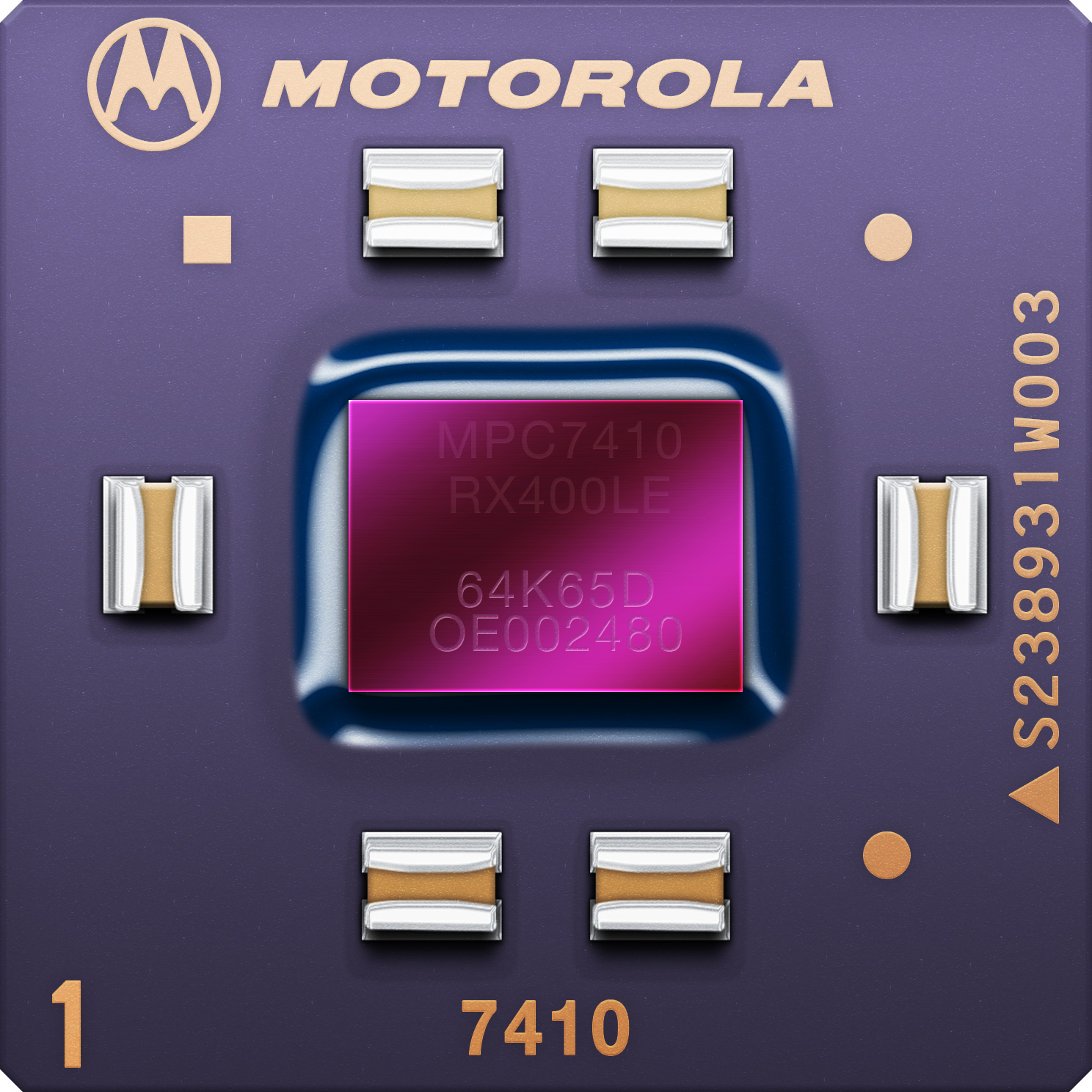 Anything else I should know? Already bought the 7410 and the 512 MB RAM. I want to upgrade it to Leopard, if that is even possible. If you know any guides or steps to re-assemble, I'd appreciate it. Thanks!