Hi all!
It was a pleasure to find this forum beginning of this year. I have iMac 5K with i7-4790K and m295X.
After almost 2y of using this desktop, I stuck with unusual high temperatures for CPU and GPU.
Idling with Chrome and YouTube, EyeTV, CPU was around 70 up to 102'C while gaming on Windows 10.
GPU idling around 90 up to 105'C under heavy load on Windows (GTA V).
It took me a over a month to figure out it must be old stock thermal compound or lots of dust.
Well... It was both!
This is what I found after opening iMac:
1y 10m of using an iMac 5K we have this stuck on the fan:
Stock thermal compound, was really dry. It looked and break like old fragile plaster
CPU with stock compound
GPU and SDRAM with stock thermal compound
After cleaning with ArctiCleaner 1/2 and new GC-EXTREME compound. I used almost whole GC-Extreme 10g Thermal Compound (TC-GC-03-10g)
On IFIXIT website they advice to stick this at the back to level the motherboard. But this is not necessary, as there are some level points at the back of the board and case.
All stuck together with second SSD Crucial MX300 750GB. Spare for data.
I did NOT peel off the adhesive tape on the top and each side, so only the bottom adhesive is holding the LCD to the iMac. I used four strips of adhesive transparent tape to temporarily hold the screen to the frame. Just in case something will go wrong in next couple of days.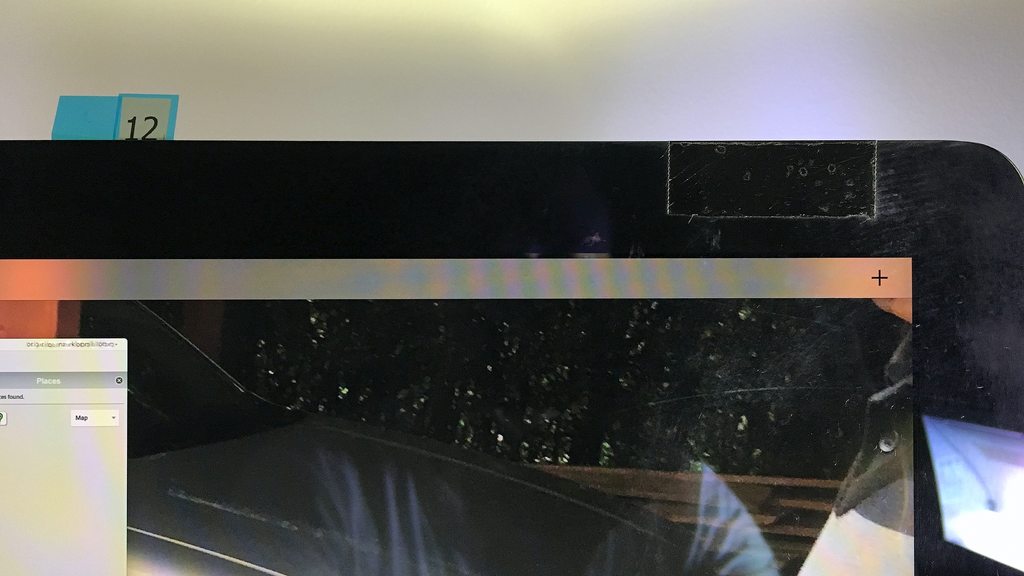 New stuff I bought for this job:
1. iMac Opening Wheel Nylon Handle Complete Tool
2. 2x Plastic Cards
3. iMac Intel 27" EMC 2546 and EMC 2639 Adhesive Strips Strips only - 1 qty.
4. iMac Intel 27" 5K Late 2014 and Mid 2015 Hard Drive Cable IF174-006-1
5. OWC OWCDIDIMacHDD12 In-Line Digital Thermal Sensor for 27-Inch iMac 2012
6. I had old 2.5" drive bracket from OCZ and spare Crucial MX300 750GB as a second drive for data
- temperatures - After (left) - Before (right)
At the end I would like to thank
tubeexperience
for help and answering my questions!
Last edited: