macrumors member
Original poster
I bought a 16-inch MacBook Pro in November last year (the day it was launched in fact). Generally it's a fantastic machine. I look after my gear very carefully (especially laptops). The laptop has only been out of the house a handful of times, and I've always carried it in a laptop bag.
In April this year, while cleaning the display, I noticed several tiny marks on the display that wouldn't come off: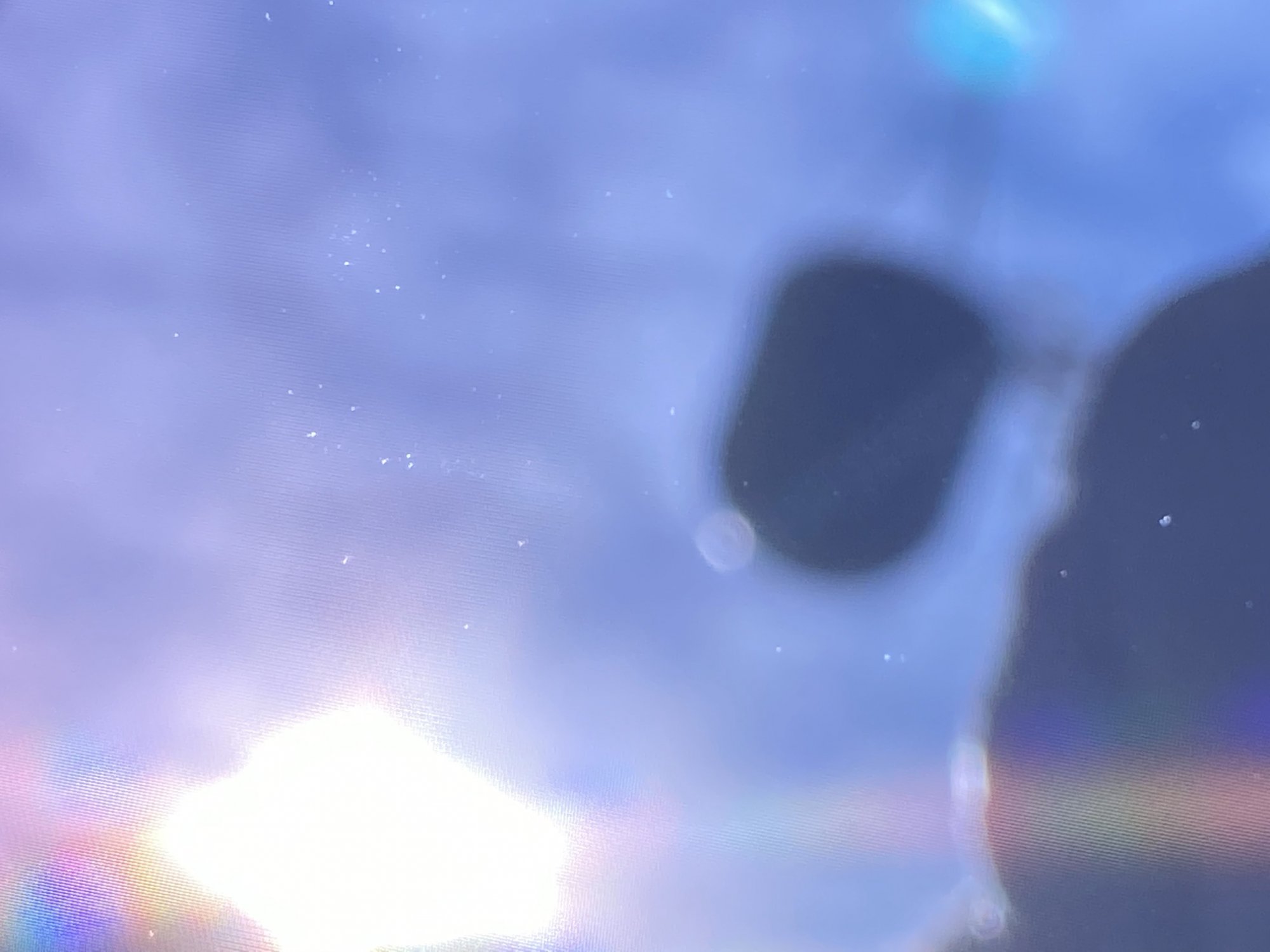 While they were mainly a cosmetic issue, one of the marks was big enough that I could see it when the display was on (it looked like a tiny rainbow-coloured dot, like a stuck pixel).
When I looked very carefully with my iPhone's flashlight or in bright sunlight, I noticed there were actually hundreds of these microscopic marks, and they were clearly caused by contact with the top case (I could see the pattern of the keyboard and trackpad in the marks):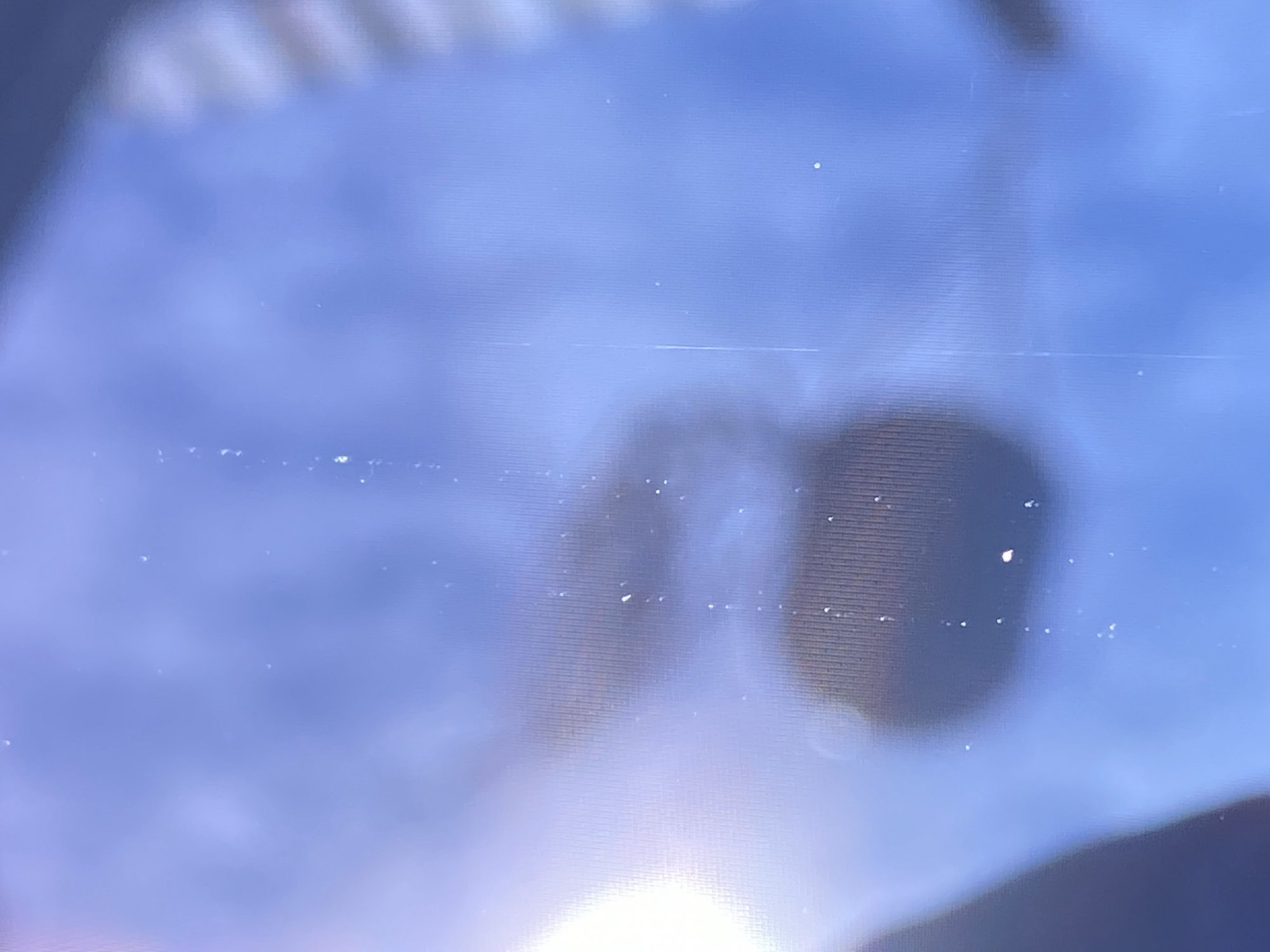 After quite a lot of back-and-forth with Apple here in Australia, they agreed to replace the display (good service). However the guy in the authorised repair shop told me that this issue was common and I could "expect it to happen again within months". I didn't believe him, but decided to be even more careful from now on.
I checked the replacement display for 10 minutes in the shop and it was perfect. I then placed a
ScreenSavrz
cloth between the display and top case before I closed the laptop and took it home. Since then,
the laptop lid has only been closed twice
, and both times I've made sure the ScreenSavrz cloth was in place between the display and top case to prevent contact.
Amazingly, after just over a month with the new display, while cleaning the display with the ScreenSavrz cloth I noticed
2 unremovable bright marks had spontaneously appeared
since the last time I cleaned it (a few days before):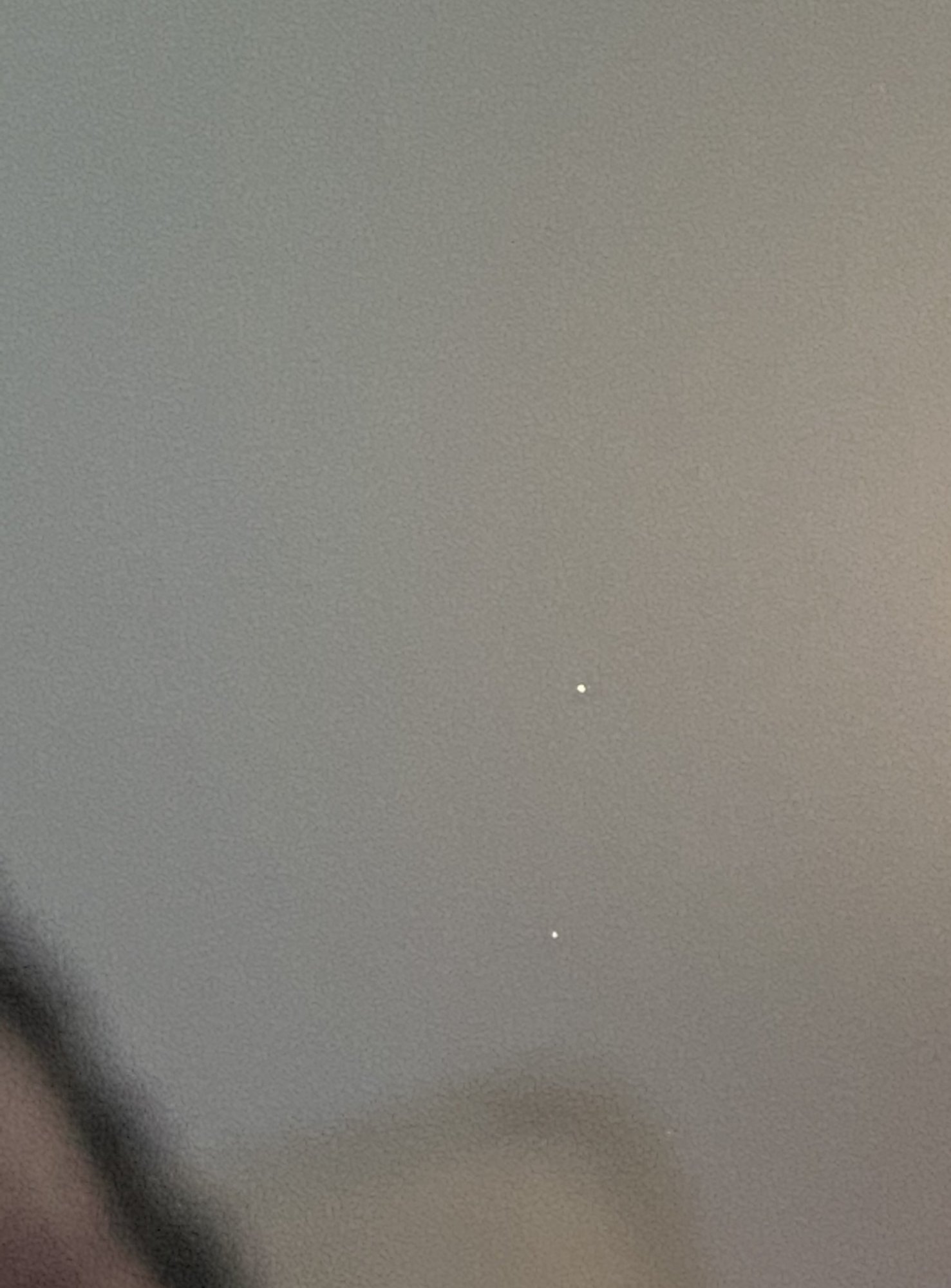 A month after that,
5 more non-removable spots have appeared. The laptop lid has not been closed even once during this month.
So it can't be caused only by contact with the top case.
It looks to me like the AR coating is spontaneously failing.
I can think of 3 possibilities here:
I'm just very OCD, and everyone has marks like these on their MBP displays and doesn't notice/care. (You do typically have to look quite closely with a flashlight to see them.)
There's something unique about my situation that's causing these marks. Perhaps to do with temperature/humidity/something in the air?
I've been unlucky to receive 2 panels with the same manufacturing defect.
Has anyone else noticed tiny defects like these in their 16-inch MBP display?
I've seen several other posts on similar topics and I'm starting to think this is quite a widespread issue with the 16-inch:
https://forums.macrumors.com/threads/macbook-pro-16-unremoval-dust-particles.2253082/
https://forums.macrumors.com/thread...cbook-pro-16-anti-reflective-coating.2254700/
https://forums.macrumors.com/threads/keyboard-marring-the-screen-normal.2253421/
https://forums.macrumors.com/threads/does-your-mbp-16-s-trackpad-leave-marks-on-the-screen.2222170/
I've contacted Apple again about these marks on the replacement display and they are looking into it for me, but they claim it's very rare for this to happen with the 16-inch model.
They say they can probably replace the display again, which again is great service, but I can't afford the downtime to continue having the display replaced every few months (I'm a freelancer and this is my main work computer). I'd hate to have to switch to a Windows/Linux laptop (I love macOS), but on the other hand I've spent/lost over 40 work hours on this issue so far, which is a big dent in my productivity.
Right now with this replacement display it's just a cosmetic issue (I can't see the marks when the display is on), but clearly it's only going to get worse with time, and I also have the resale value to consider.
(My 2010 17-inch MBP with matte display still has a perfect screen, with no marks or scratches.)
Last edited: