macrumors 68040
Original poster


I want to be able to tell the computer to: Turn the display off after 5 minutes of inactivity, and make the computer sleep after 2 hours of inactivity. Is that too much to ask for? Like we used to be able to in whatever OS X version still had this incredible generous feature.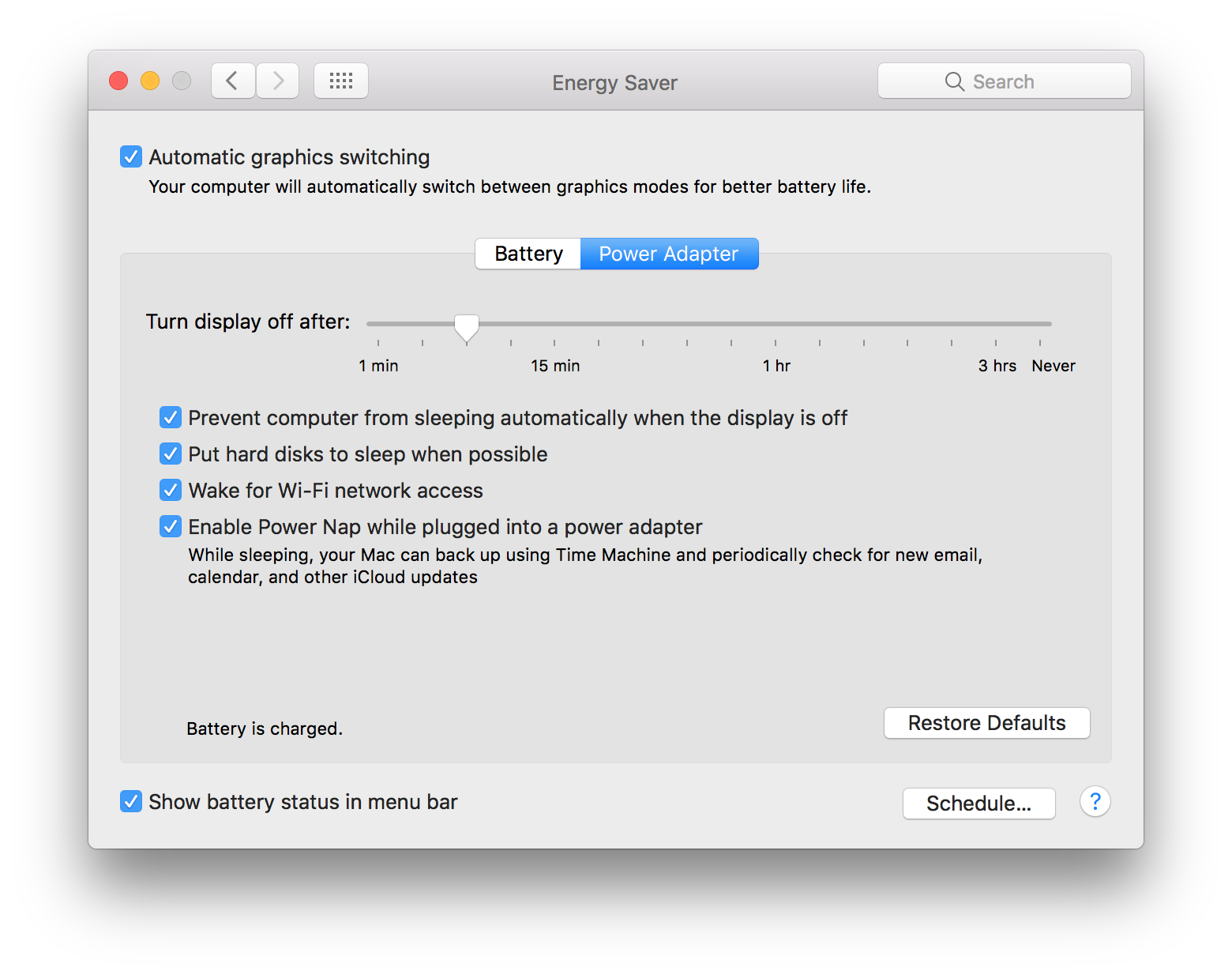 There used to be a separate slider for Display Sleep and Computer Sleep, but a year or two ago one of the new OS X versions removed that option, because I guess Apple thinks we're too stupid to control that. Now there is only a timer for when the display should sleep, and the computer will sleep... whenever it feels like it after that. Downloads and transfers also don't always prevent sleep, causing serious data loss and time wasted having to re-start failed transfers that should have gone through overnight.
Being a MacBook Pro, the most likely thing to die first is the display, and it's also one of the most expensive parts to replace, so I'd rather not have it stay on while I go have lunch every day just so it can finish a download or do a backup.
I keep setting up a many-hour file transfer, download, upload, or backup, and forgetting to check the "Prevent computer from sleeping" checkbox and returning to transfers that have not gone past 5 minutes because the damn thing went to sleep. If I check the checkmark, it won't go to sleep on its own ever, which is a waste. If I drag the slider to "2 hours" then the display will stay on for 2 hours, which is a waste of display life. I just want the computer to keep running for a few hours with the display off, automatically.