macrumors member
Original poster
Hi everyone!

I'm Greg, one of the developers of iMazing. We've been around for a while (remember Diskaid?), and somehow haven't started a thread here in all those years... I guess we were waiting for Dark Mode to come into the spotlight!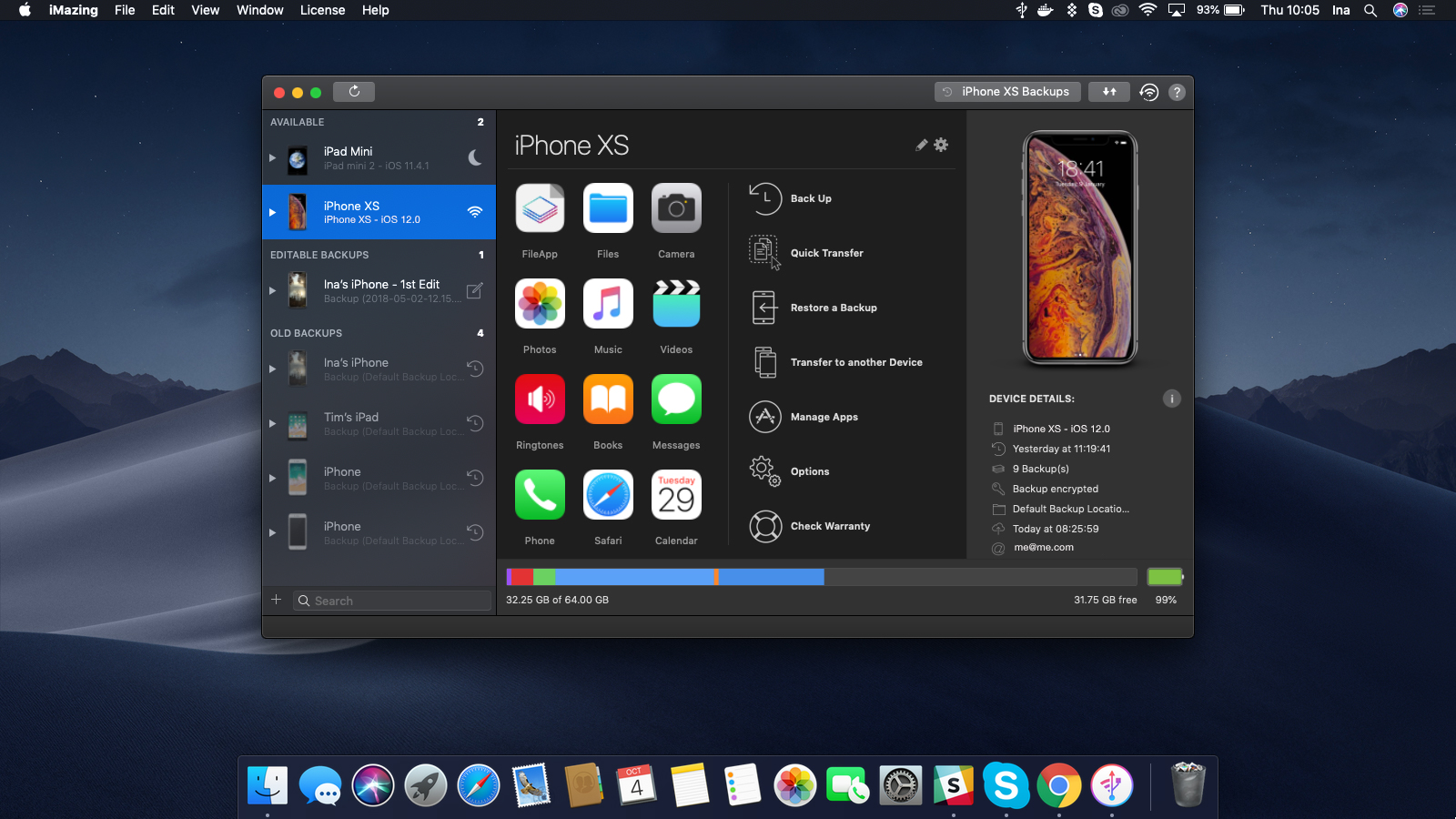 iMazing is the ultimate iOS device manager. We aim to help our users make the most of iOS devices, and take control over their mobile data. Better local backups, easier transfers, app management (including IPA downloads), advanced recovery and troubleshooting tools... our mission sure covers a lot of ground.

iMazing iOS Backups

iMazing presents a strong focus on backups. You can quickly setup daily automatic backups of your iPhone and iPad, to your own storage devices (including NAS). If you ever lose your device or suffer data loss, you can easily recover just about anything not just from one image of your device, but from a whole history of backups, à la Time Machine: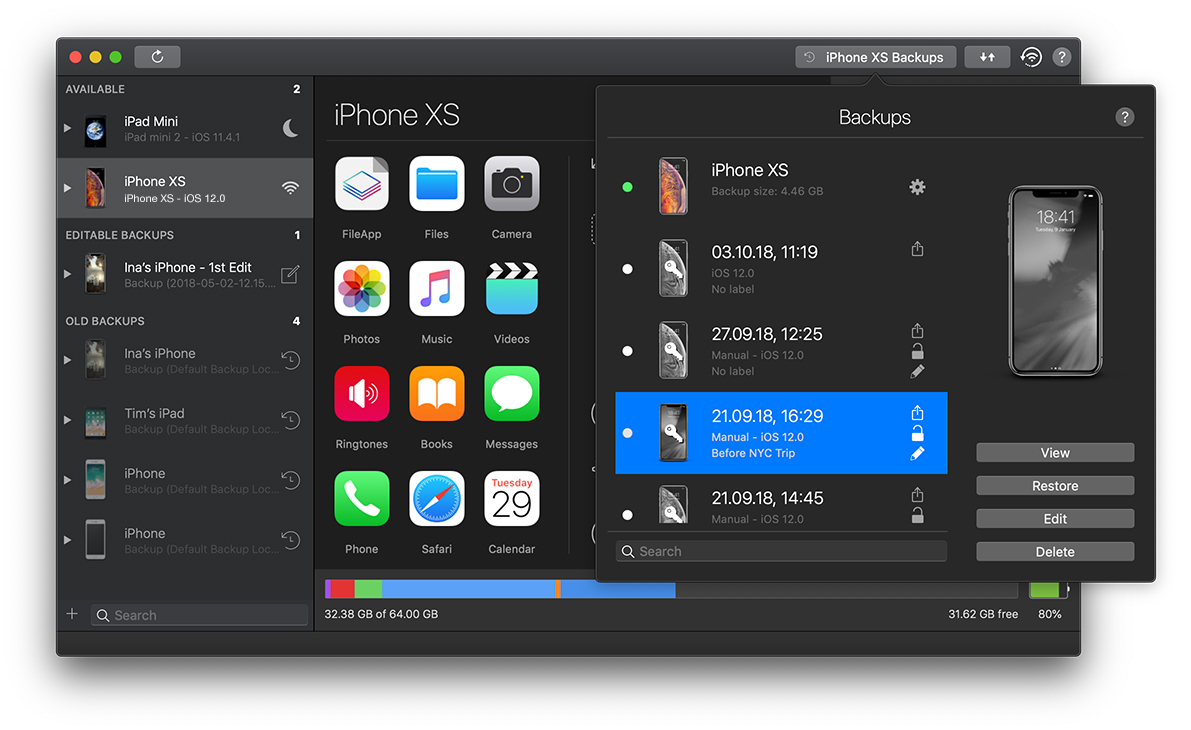 Local backups aren't just about keeping your data safe (and encrypted, of course!), they are also a way to increase your ownership over your data. From your backups, iMazing can export the following:
Messages and iMessages to PDF and CSV. Attachments.

Photos to HEIC and JPG (conversion of HEIC to JPG possible).

Call History to CSV. Voicemail recordings (Visual Voicemail).

Safari History and Bookmarks to HTML and CSV.

Calendars to iCal and CSV.

Contacts to vCard and CSV.

Notes to PDF and TXT.

Voice Memos to M4A.

Any raw file.
Backups can be restored to your devices too, and you can choose what type of data and which apps are restored.

iMazing Transfers

iMazing is also a great tool to transfer content between your iOS device and your Mac or PC. The keyword here is simplicity: just drag and drop a file or a folder, to or from iMazing. Oh, and it works via Wi-Fi too!
Push music tracks to the Music app. Recover music from an old iPod.

Add ringtones or recover them.

Add photo albums, extract photos from synced albums.

Push PDF documents and eBooks to Books. Move downloaded books to your computer.

Quickly copy Voice Memos to your Mac.

Manage files and folders of file manager apps like GoodReader, Documents and FileApp.
In our 2.7 release, we introduced a tool which further simplifies pushing documents and media to iOS. Drop files and folders to iMazing, and it will automatically identify compatible apps on your iPhone or iPad. We call it Quick Transfer, and it's pretty neat:

iMazing for the Geeks

We have lots of geeky tools for you to play with, some of them potential life savers:
Update or reinstall iOS.

Exit recovery mode. Kill the setup assistant.

Edit backups and restore them for tweaks - at your own risk

Back up user data of apps. Restore just the backed up data.

Fully functional device console. Access to iOS log files.

Advanced battery and device info.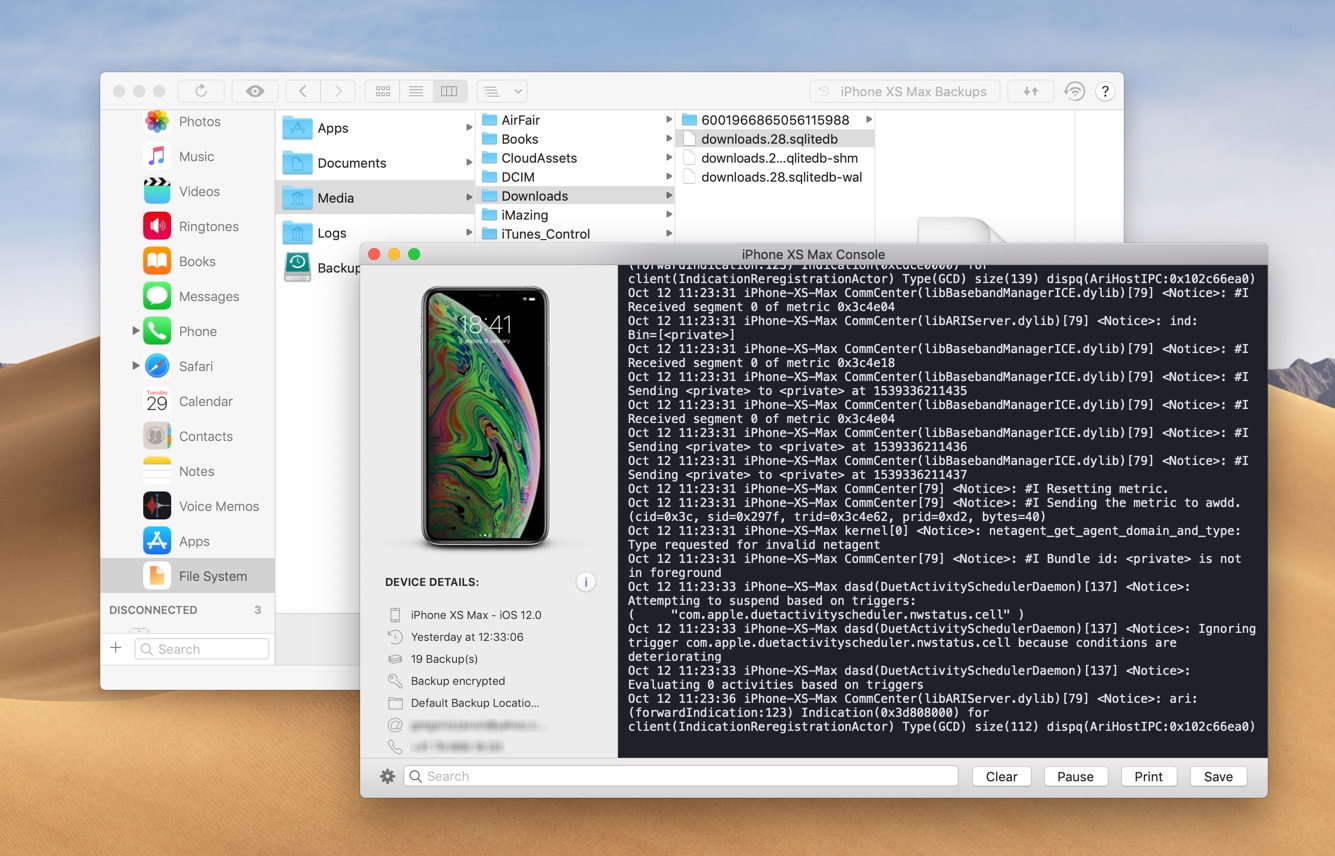 These tools aren't just for show - they've actively helped hundreds of users solve a nasty (and interesting!) APFS and Unicode related bug last year.

iMazing Free

2 years ago, we removed all time limitations from our free trial. The result is that iMazing is effectively partially free. No signing up, no registration, just download iMazing and enjoy the following:
Unlimited backups. Browsing backup contents.

Manage apps: install, uninstall, download your IPAs.

Battery and device info.

Device console.

Transfer ringtones, both ways.
iMazing Links